Guesthouse Farmárik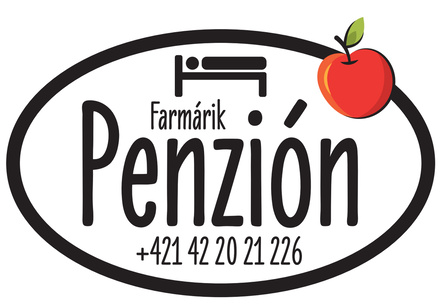 If you are looking for accommodation in the vicinity of Bolešov, do not hesitate to contact us.
Pleasant environment, clean rooms, safe parking, bistro, farm shop, excellent service.
Farmárik, s.r.o.
Bolešov 109 - opposite the church
018 53 Bolesov
Slovak republic
Accommodation reservation: +421 42 20 21 226
or through BOOKING
penzion@farmarik.sk
Price for accommodation
Pension Farmárik offers the following accommodation options.
There are 3 double rooms available
ROOM no. 1 and 2 - on the floor
ROOM no. 3 - on the ground floor

Price: 1 person - 30,50 EUR/ room/night
Price: 2 persons - EUR 39 /room/night
​
The listed prices include VAT and also include the accommodation fee.
The pension includes FREE parking included in the price of accommodation.
The guesthouse and the parking lot are located behind the Farmárik store, which is in the center of Bolešov, opposite the church.
Upon arrival, please report to the store on weekdays. You will then be given access to the parking lot behind the guesthouse, from where you can also enter the rooms. During opening hours, it is possible to enter the guesthouse through the shop.
During the weekend, please call about 30 minutes before you arrive at the address of our guesthouse and we will come to accommodate you. We are not there all the time, but we live just a few meters from the guesthouse.
ACCOMMODATION / CHECK IN
It is possible to check in daily between 0d 14.00 and 18.00. In case of later arrival, please call +421 42 20 21 226.
You will be sent an access code, which you can use to get to the guesthouse and your room.
Using the access code, you open the main door to the guesthouse and the keys to your room will be waiting for you at the door of your prepared room. The payment will then be processed the next morning.
BOOKING / CHECK OUT
You must leave the room by 11.00. Please leave the keys in the room door.
How to get to the parking lot: